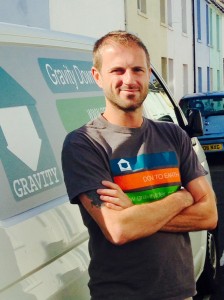 With over 20 years building experience we have worked in hundreds of homes from a single wall re-skim to complete renovation, giving a quality, honest approach to each project.
We take a holistic approach to each property and can help you outline a long term plan for renovations and improvements so as to avoid costly alterations in the future.
We don't approach a job with a solution in mind but look at each individual building before carefully considering the most suitable way forward.
Our attention to detail and passion for delivering an all round satisfactory service have seen us build up a reputation for honesty, reliability and tidiness. With an interest in design, the environment and how the two can complement each other we have satisfied many customers who were looking for a unique service.
Gravity want to change the image of the builder in being people you can approach and feel comfortable having in your home. We are more than happy to work alongside your own Architects, designers and trades people or bring in our own trusted team.
We are enthusiastic about sustaining the future of our homes and want to share the excitement with you, this is why we offer a free consultation.
We excel in problem solving by consistently updating our skills and knowledge with research and training. With the world and technology changing so rapidly it would be presumptuous to claim to know about every building product out there. This is why we welcome any suggestions and comments from anybody wishing to contribute positively to our blog.
I hope that by finding the most suitable products to fit the clients specification we can help them achieve their renovation goals and reduce their carbon footprint, whilst adding value to their property.